I know that I am not alone when I verbalize my wish to safely return to the lives we all lived before the pandemic.  There are so many activities that we have altered or halted that I can't wait to add back to our routine.  I miss date nights at the Rustic and big holiday parties with my friends.  I miss being in my children's school helping and bonding with their teachers and large fundraising events.  I miss dance performances with grandparents and family attending to see my little dancer shine (can't believe I'm saying this).  I miss cheering at soccer games and chatting with fellow parents at basketball games.   I miss impromptu playdates without contemplating who is vaccinated, should we wear masks, will others wear masks and how many people will attend.  I miss easily planning carpool scenarios to make our busy lives less hectic.  I miss our normal, busy, non-pandemic lives most of the time.  However, the one thing I hope remains is at home movie releases.
I realize I may be alone in my want, but hear me out.   I enjoy the excitement of watching a wonderful action movie on the big screen with the surround sound and delicious butter popcorn.  And I will admit that I do sometimes miss the pre-movie hype, the comfortable reclining seats and uninterrupted pleasure of watching a newly released movie.  On the other hand, I have found that I really enjoy watching "Bad Boys 2" or "Hamilton" and even "Trolls World Tour" in the comforts of my own home.  So, hear me out for just a second.  At the Ferguson Screening, we do not have the stressful rush out of the house to make it to the theatre on-time.  The Ferguson Screening does not require reservation of seats nor is it necessary for you to hunt for good seats together in the dark while the previews are playing.  There isn't the annoying issue of dealing with people talking on their cellphones, nor do I have to plan how to take one child to the bathroom and chaperone the others during the best parts of the movie.  There is no long line to get out of the theatre and into the ladies room.  Finally, one of the biggest perks is that I haven't spent $50-75 in theater food that still leaves me with hungry kids when the show is over.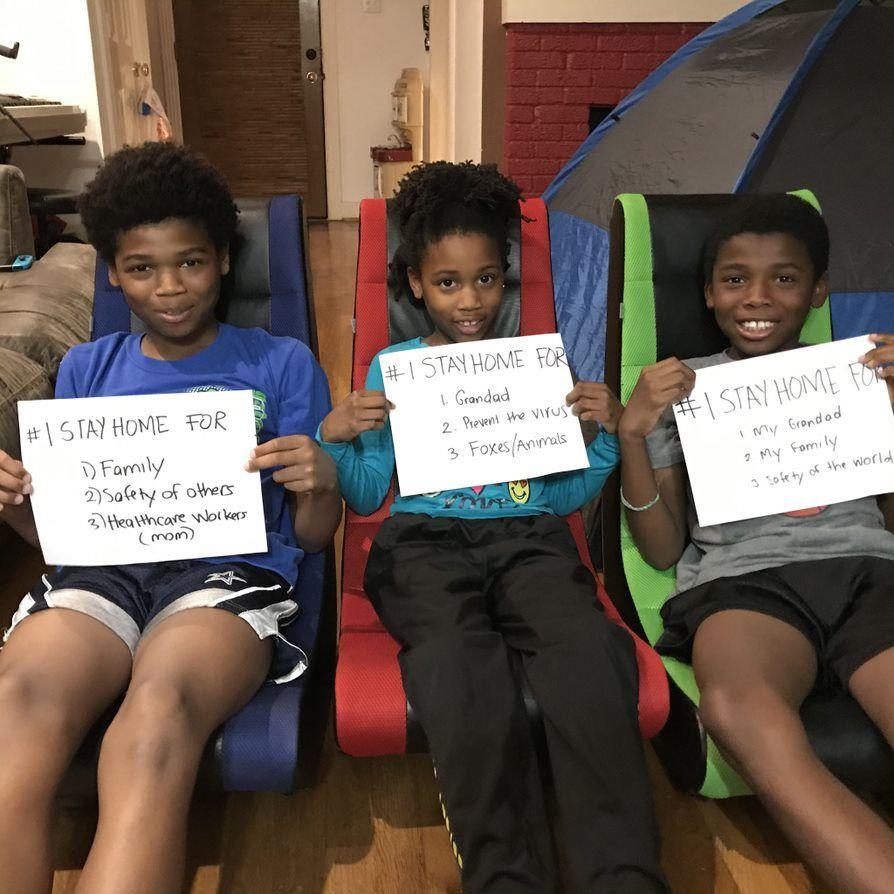 Here are all the positives of watching an anticipated movie at Casa Ferguson. The show starts when I am ready in my comfy pajamas and my favorite chair.  I can go to the bathroom with no stress of missing anything because the theater will pause and rewind with my asking.  The food is much less expensive, bottomless popcorn and drinks, and can include adult beverages without driving concerns.  There is no stress or concern about the seating arrangements, and they can change whenever we would like. Finally, if I fall asleep during the movie, which has happened in the real theater (Captain Underpants) and at home (again Captain Underpants), I can watch it again the following day.
So, I am all for a return to normal lives in as many ways possible.  I am ready for crawfish boils without stress and hotel stays without distancing.  I'm ready to fly without pandemic preparation and go to an amusement park without fear of crowds and virus'.  However, I am merely suggesting that some of our more convenient changes should stay.  Friday night movies bring a great deal of pleasure to this family of five and limited added stress, aside from the never-ending sibling arguments…..but I digress.  I am just asking for both options. The Generation Z'ers can attend all the movies they like and maybe when my children are older and out on their own, my husband and I will want to return on a more frequent basis.  It will most likely be that senior special early matinee, but that does not matter. What matters right now is that at Casa Ferguson, my popcorn is perfect, the acoustics are great, I am always happy with my wardrobe choice and I get to crawl in bed immediately after the conclusion of the show.  In my eyes it is a win-win situation.